Clearer Vision Ahead: Dr. Scott Schultz Now Certified for Myopia Treatment
October 5, 2023
Important FDA Warning: Protect Your Eyes from Potential Infection Risks
October 31, 2023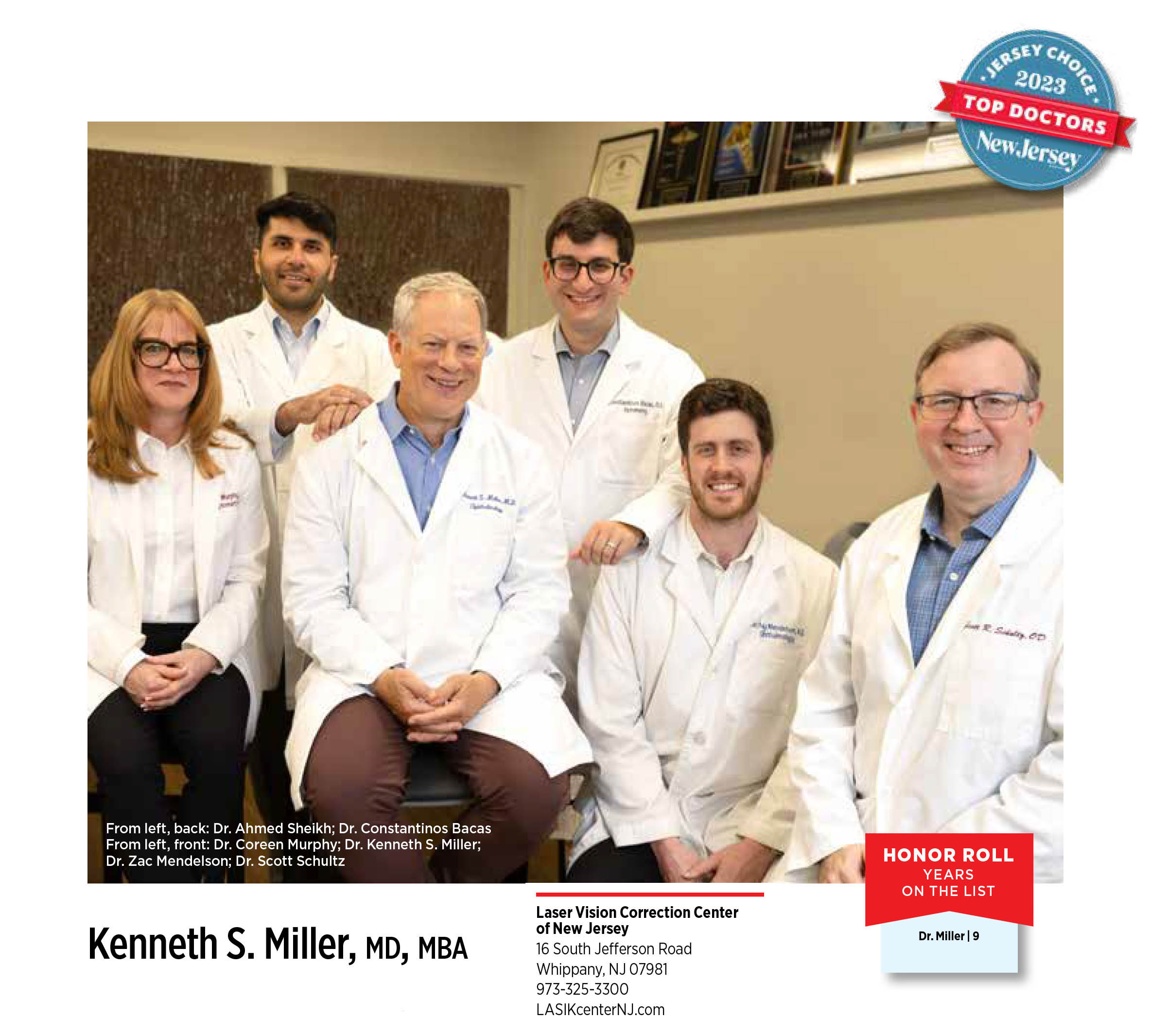 Board-certified ophthalmologist Dr. Kenneth Miller has been helping patients see better for more than 25 years.
An expert in refractive and cataract surgery, Dr. Miller has performed several thousand cataract, LASIK, and PRK procedures. Dr. Miller, along with his newest team members Dr. Zachary Mendelson and Dr. Ahmed Sheikh, delivers state-of-the-art eye care with a personal touch. The team provides comprehensive ophthalmologic procedures, including cataract surgery, LASIK surgery, glaucoma treatment, and cosmetic and reconstructive surgery of the eyelids and face. Dr. Miller is a principal investigator in the Samsara Vision and FDA SING IMT™ study for end-stage macular degeneration. This study uses an implantable miniature telescope to improve vision.
Dr. Miller was among the first New Jersey doctors certified in femtosecond laser-assisted cataract surgery, a safer, gentler eye procedure. His practice continues to offer a broad range of services and new cutting-edge technologies such as the Light Adjustable Lens™—the first intraocular lens that can be adjusted in the office post-surgery— to achieve the most precise outcomes and the best quality vision. Dr. Miller is one of the first ophthalmologists in New Jersey to offer this exciting advancement to cataract surgery.
"Not having to wear eyeglasses any longer is life-changing for many people. That's part of what makes my career so rewarding," he says.
HOSPITAL AFFILIATIONS: Livingston Surgery Center; Cooperman Barnabas Medical Center, Livingston; River Drive Surgery and Laser Center, Elmwood Park.
MEDICAL TRAINING: Northwestern University, Feinberg School of Medicine (MD, residency).