Laser Cataract Surgery
IS PRECISE AND EFFICIENT
Shorter Treatment Times
By utilizing a laser to perform cataract surgery,
our surgeons
are able to provide more precise treatment in less time than a surgeon using conventional techniques.
Improved Outcomes
The LenSx® laser system can be used to correct your
astigmatism
concurrently with cataract removal surgery, resulting in improved vision following the procedure.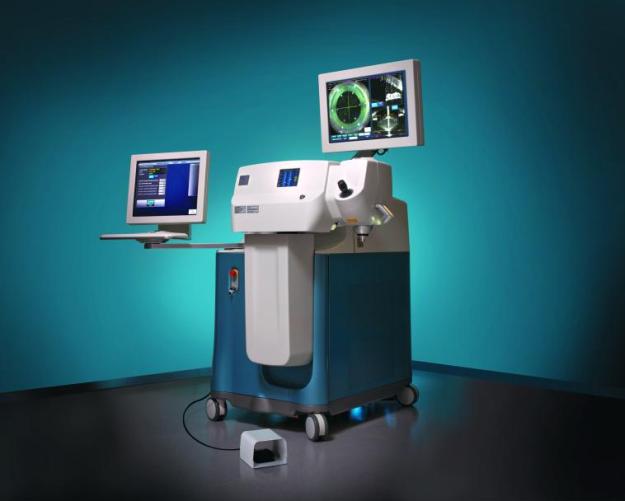 Sharpen Your Vision with Laser Cataract Surgery
We provide laser cataract surgery in Whippany, NJ to patients suffering from cataracts using advanced LenSx® femtosecond laser technology. This state-of-the-art laser system includes high-definition imaging for precise treatment planning and execution.
Dr. Kenneth S. Miller of the Laser Vision Correction Center of New Jersey is a Fellow of the American Academy of Ophthalmology and the American Society of Cataract and Refractive Surgery. His years of experience and advanced technology training qualify him to perform this specialized treatment.
The Importance of Cataract Treatment
Cataracts form when the eye's lens begins to fog. Cataracts are very common in older patients and are usually associated to aging. Around 90% of people have symptoms of cataracts by the age of 65, however age-related cataracts can develop in your 40s or 50s. Cataracts can cause problems with your vision when left untreated, resulting in dull, obscured, or reduced vision. This condition can be efficiently treated utilizing the laser during cataract surgery, which can improve your overall quality of life.
Laser Cataract Surgery Treatment Process
At the Laser Vision Correction Center of New Jersey, laser cataract surgery is performed primarily with the LenSx® laser system. This innovative, FDA-approved device was developed to replace standard cataract-removal techniques requiring the use of a knife.
Due to LenSx's exceptional precision, Dr. Miller is able to personalize each surgery to the patient's specific needs. Dr. Miller is also experienced with the CATALYS® femtosecond laser technology. During the initial visit, Dr. Miller will determine the best treatment option for your lifestyle demands.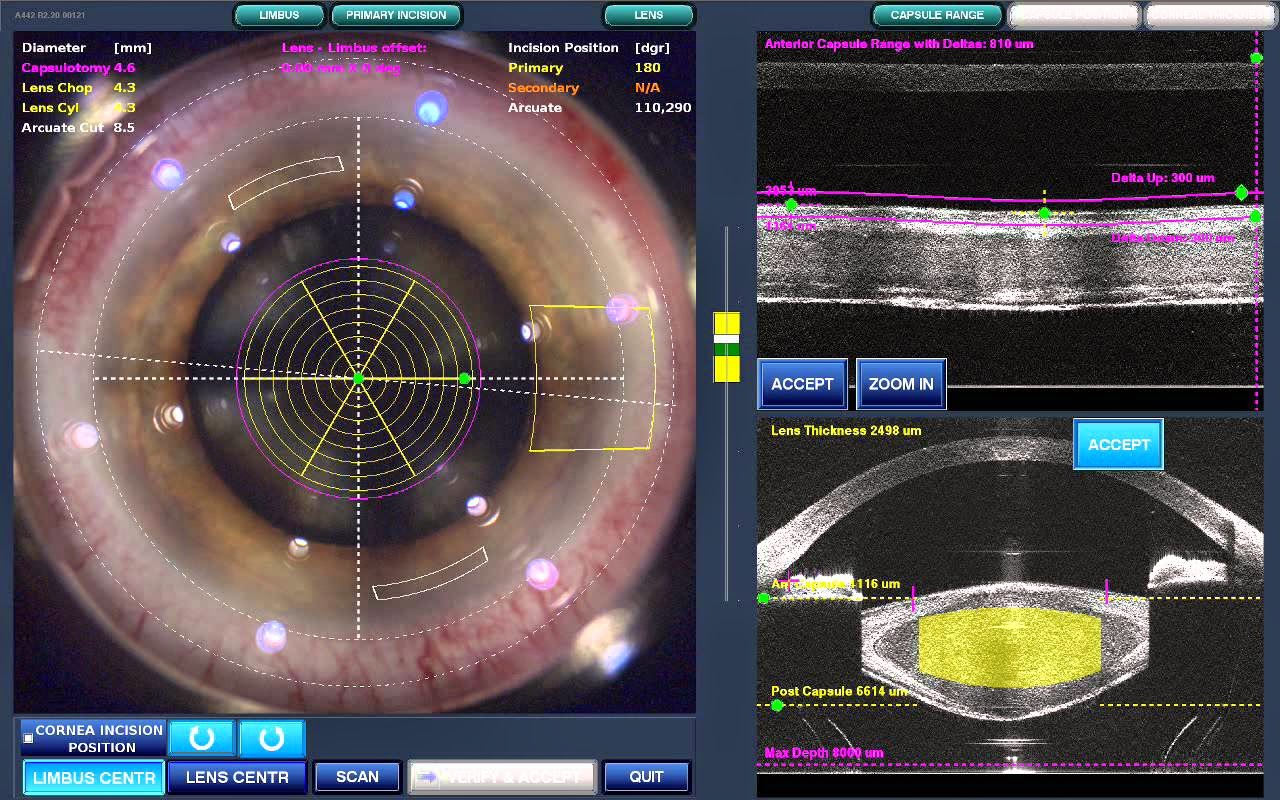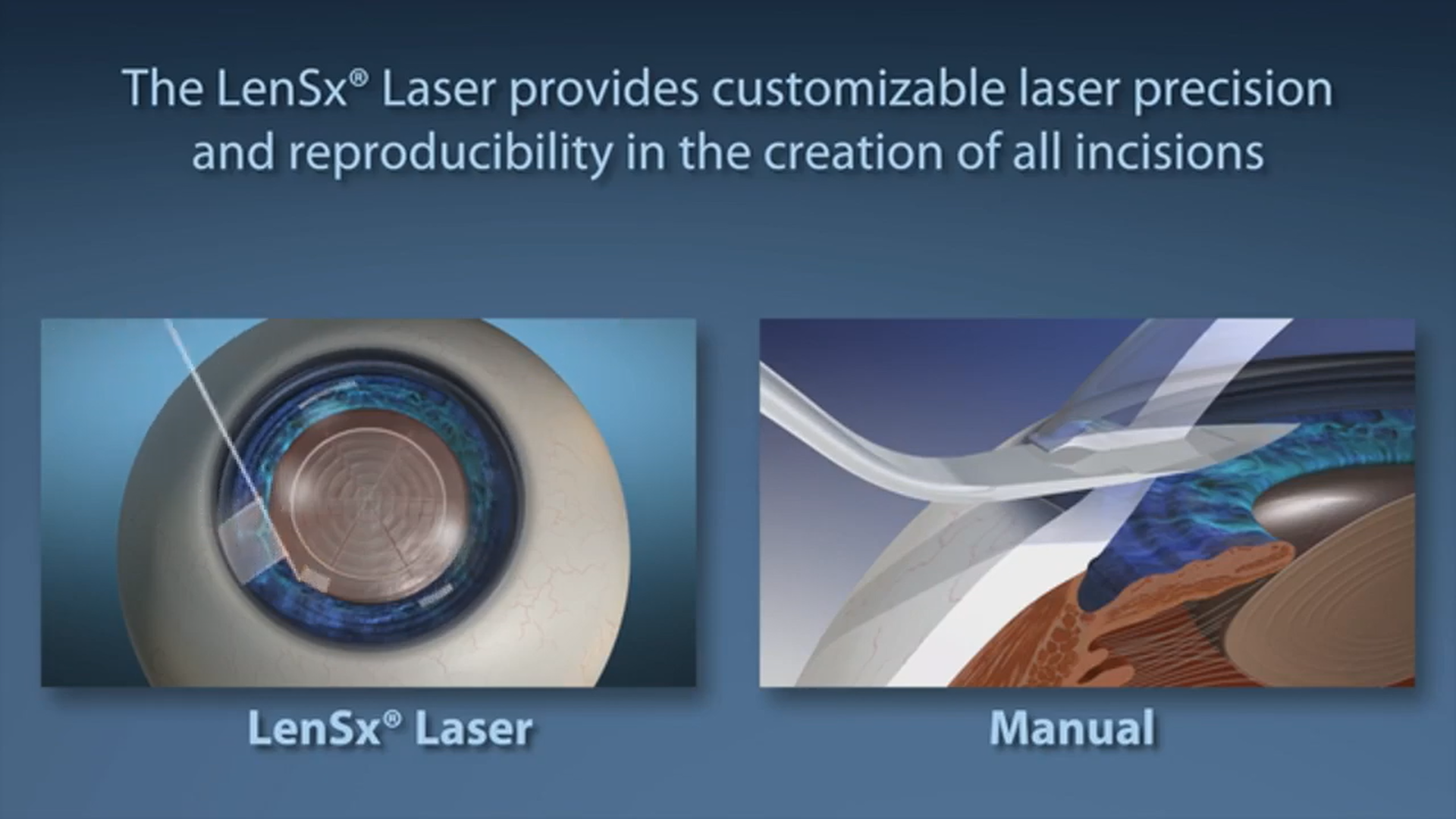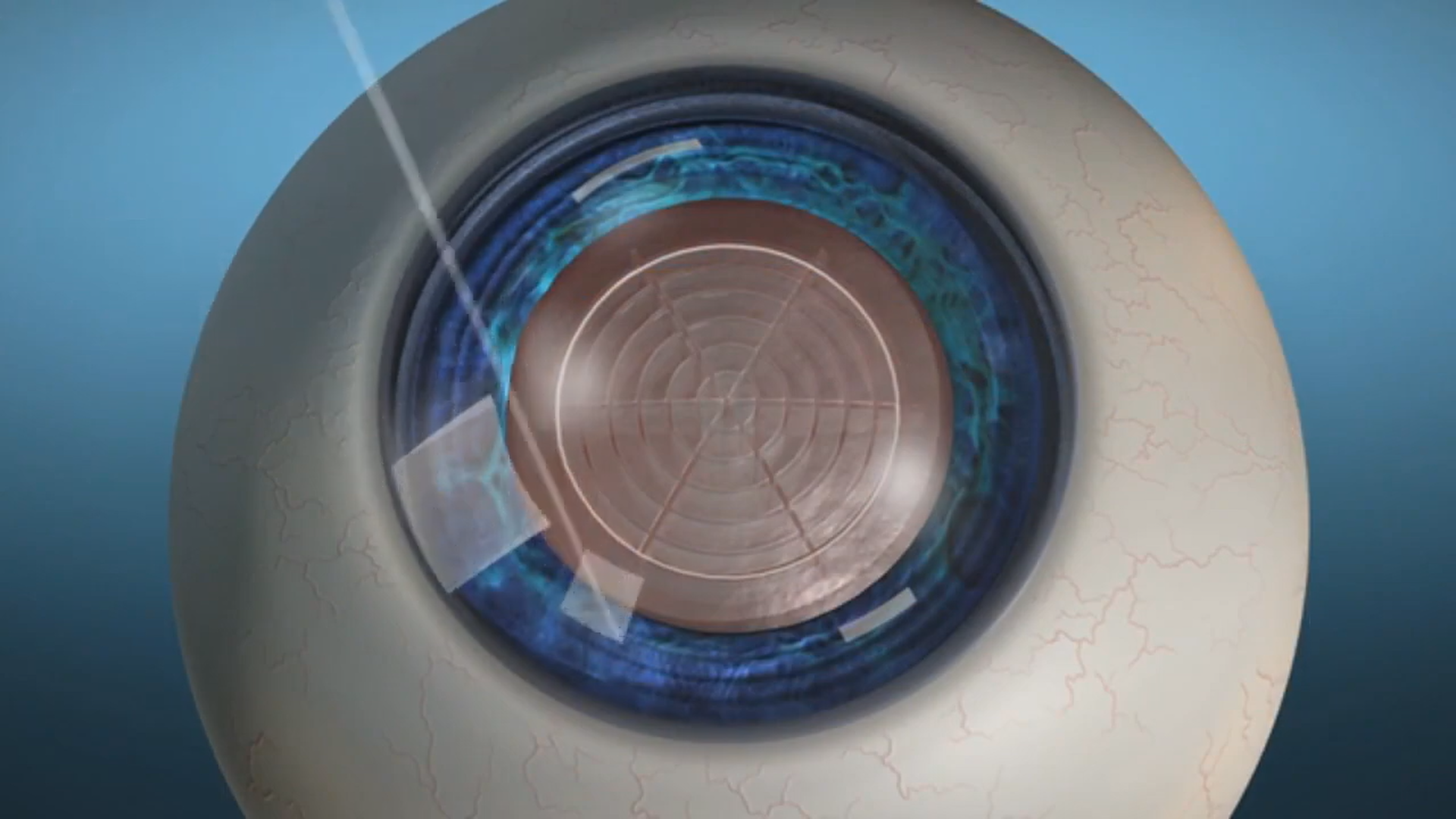 The LenSx® Procedure for Correction of Astigmatism
During cataract surgery, Dr. Miller can also use the LenSx® laser technology to correct corneal astigmatism. This additional treatment is referred as Astigmatic Keratotomy (AK).
The laser is used to make small, relaxing incisions in the cornea's periphery, which decreases astigmatism and improves post-operative visual clarity.
Traditionally, AK was accomplished with a scalpel; however, the LenSx® laser system offers a significantly more precise alternative, ensuring the exact length and depth of the micro incisions. The laser phase of the cataract operation takes seconds, and the full procedure takes around 10 minutes.
Discover the Advantages of Laser Therapy
If you are experiencing cataract symptoms, the solution may be much simpler than you think. The use of lasers to treat cataracts and astigmatism has transformed the field of ophthalmology. Laser-assisted cataract surgery is more precise, gentler, and safer, and it allows patients to recover faster.
Schedule a consultation with Dr. Miller to see if laser treatment with LenSx® or CATALYS® laser system is right for you.
Benefits of Laser Cataract Treatment
Laser cataract surgery has significant advantages and benefits over traditional surgical methods. This technology offers:
Enhanced computer automation
Increased surgical precision
Efficient patient interface
High-definition imaging for clear treatment planning
Real-time imaging
Simultaneous astigmatism treatment
It is our goal to provide you with the best possible care, and we will take the time to explain every step of the procedure to you. We want you to feel confident in your treatment and understand every option available.