Custom LASIK in New Jersey
Are you looking for a New Jersey LASIK surgeon to perform your procedure? We combine the performance of the excimer laser with the advantages of wavefront technology at the Laser Vision Correction Center of New Jersey to give a laser vision correction therapy that is customized to each patient's eyes. Wavefront technology was originally created to eliminate distortions when seeing things in space via the earth's atmosphere, but it has since been successfully applied to laser vision correction.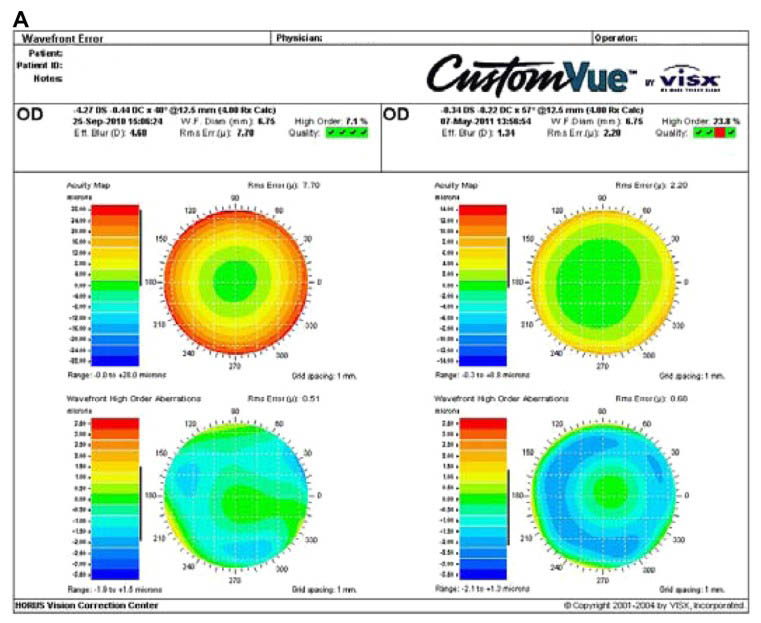 Wavefront technology analyzes the way light goes through your eye to the way it would pass through a perfect eye. It then uses this data to generate a precise three-dimensional map of the visual aberrations that are unique to your eyes, known as a "WavePrint." Not only can the map plot lower-order aberrations like nearsightedness, farsightedness, and astigmatism, but it can also plot higher-order aberrations like halos, glare, starburst, and other night vision issues. Some of these higher-order aberrations, which are untreatable with glasses, contacts, or regular LASIK, can be successfully repaired with the CustomVue system's custom LASIK.
During your customized LASIK vision correction treatment, wavefront analysis using the WaveScan will be used at two points. It will be used to establish whether you are a good candidate for custom LASIK in New Jersey prior to surgery. It will subsequently be utilized to guide the excimer laser's movement during the procedure when we program your individual wavefront signature into the excimer laser. If you're interested in custom LASIK in the New Jersey area, look no further than the Laser Vision Correction Center's courteous and experienced professionals.
Please contact us to set up a complimentary consultation for your Custom LASIK in New Jersey. Allow at least one hour for Dr. Miller's full, dilated examination and Q&A session. For your convenience, evening and weekend appointments are available.