Monofocal, Multifocal, and Accommodating IOLs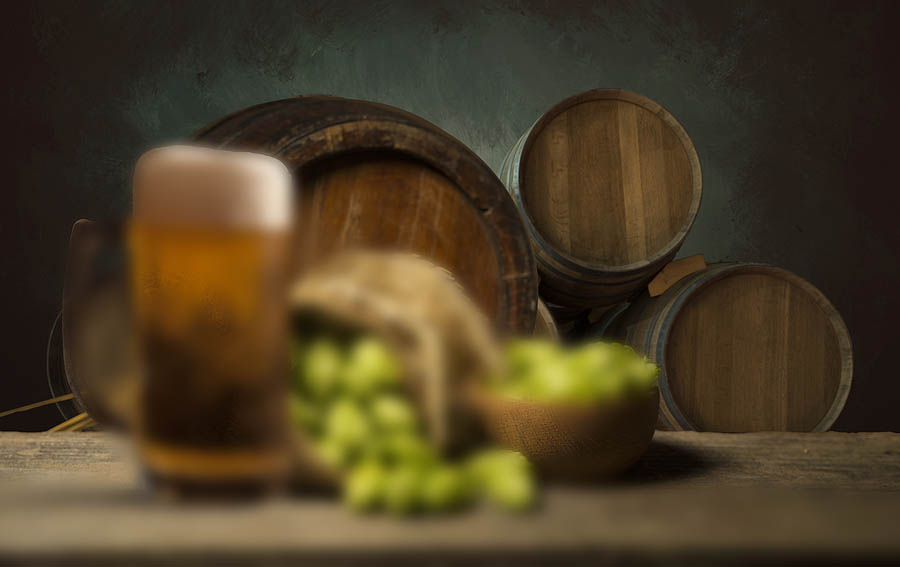 Monofocal
IOLs
---
Monofocal IOLs are designed to provide a single distance of focus. This means that the lens implant only corrects for near or farsightedness. The majority of patients using monofocal IOLs opt to improve their distance vision and utilize corrective eyewear for near tasks such as reading.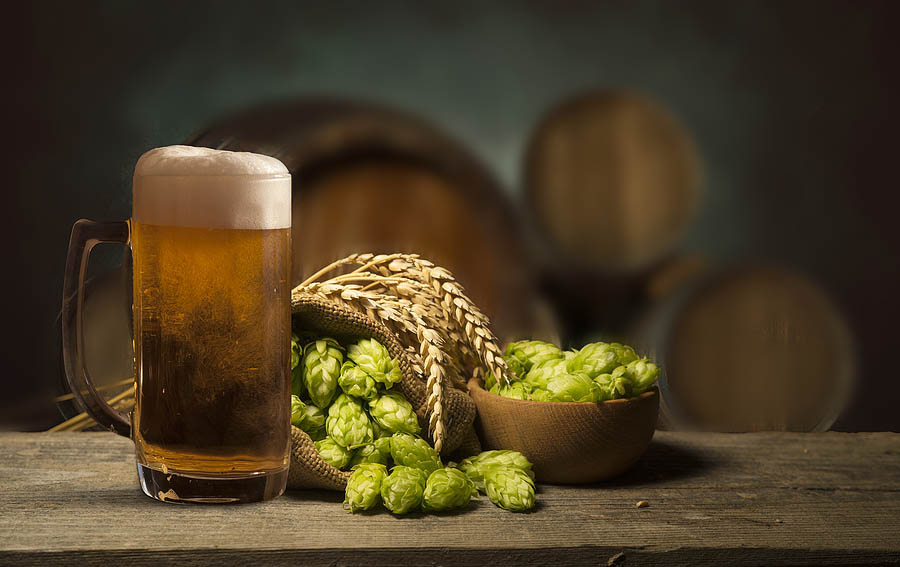 Multifocal
IOLs
---
Multifocal IOLs enable clear vision at a variety of distances. When these lens implants are implanted, the brain will adapt and learn to select the appropriate focus. Even with multifocal IOLs, certain tasks may still require glasses.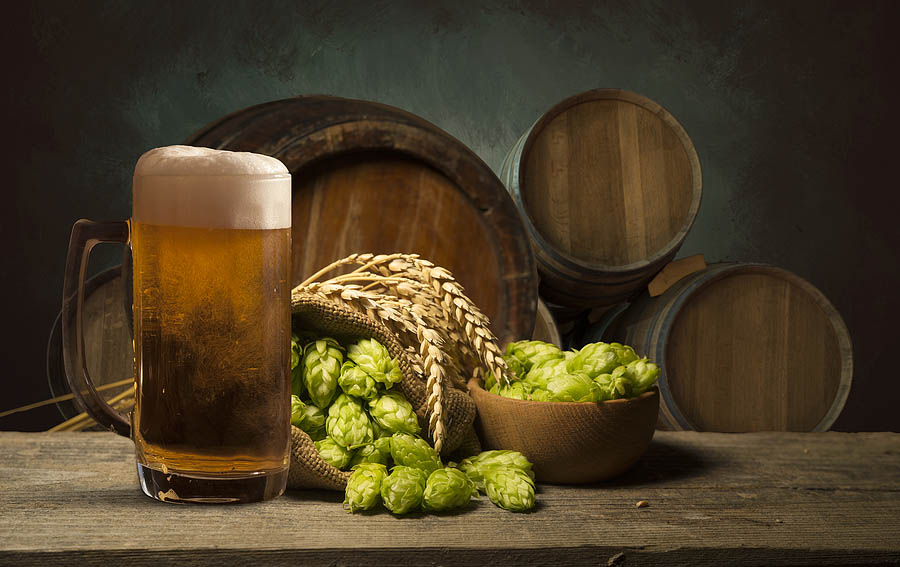 Accommodating
IOLs
---
As the eye moves, accommodating IOLs alter shape to mirror the eye's natural lens. This adaptability enables accommodating IOLs to provide sharp focus at all distances. In comparison to multifocal lenses, they offer superior distance focus. Some tasks may still require the use of glasses.
How Refractive Lens Exchange Works
During refractive lens exchange, the natural crystalline lens is replaced by an IOL.
Toric IOLs
FOR CORNEAL ASTIGMATISM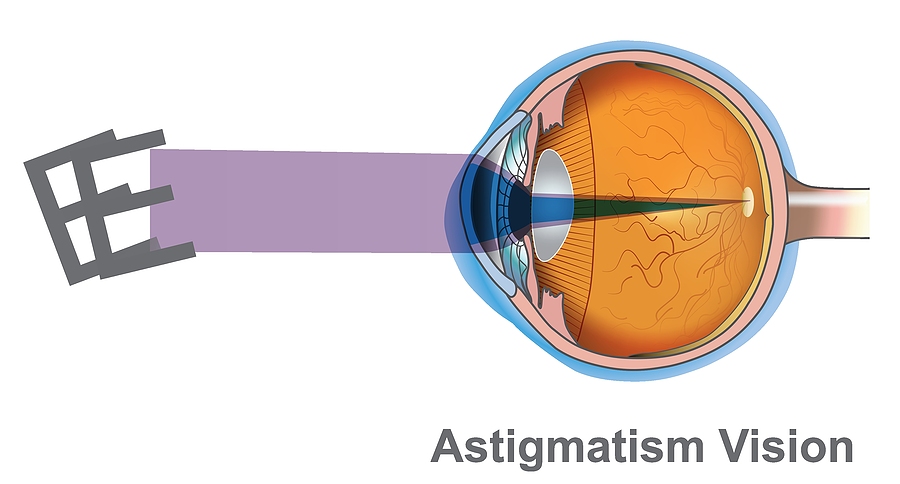 Astigmatism is when the cornea is shaped like a football rather than a basketball.  Thus the cornea with astigmatism has two curves.  One curve is steeper and one curve is flatter in an astigmatic eye.  These two curves create two focal points in astigmatic corneas.  Uncorrected astigmatism causes vision to be doubled or blurred.  Regular astigmatism can be corrected by glasses, contact lenses, laser vision correction or cataract surgery.
In addition to astigmatism, toric IOLs can be used to treat cataracts, presbyopia, and other disorders.
A toric intraocular lens functions similarly to toric contact lenses for astigmatism correction. The toric lens implant is designed to accommodate the abnormalities in the cornea that cause astigmatism. The surgeon can change the orientation of the toric IOL to match the patient's cornea using alignment markers on the lens implant.
When the toric IOL is in place, it corrects astigmatism in a way that is completely customized to the patient's cornea.
Intraocular Lenses vs
GLASSES AND REFRACTIVE SURGERY
Intraocular lenses sometimes require glasses for specific jobs, however lens implants provide greater freedom from prescription lenses for the majority of everyday activities. Intraocular lenses allow patients who aren't candidates for LASIK or PRK to have their need for glasses and contacts minimized or eliminated
Many patients choose this cost-effective monofocal IOLs as part of their cataract surgery because they are often covered by insurance. Multifocal, accommodating, and other premium IOLs, on the other hand, are rarely reimbursed by insurance. We can work with you to make sure the IOLs you desire are as reasonable as possible thanks to CareCredit® financing.
Extended Depth of Focus IOLs
FOR PRESBYOPIA
Presbyopia is a type of age-related farsightedness that appears around the middle of a person's life. It's caused by the natural lens of the eye hardening, which makes accommodation (keeping a clear focus on a subject) more challenging. As a result, it's more difficult to see items up close.
Presbyopia is the condition that causes people to require reading glasses or bifocals as they get older. Many presbyopic people no longer require prescription glasses thanks to IOLs.
To improve depth of focus, intraocular lenses with Extended Depth of Focus (EDOF) or Extended Range of Vision (ERV) provide a single enlarged focal point. People with presbyopia can now focus up close as well as far away by replacing their natural lens with this artificial lens.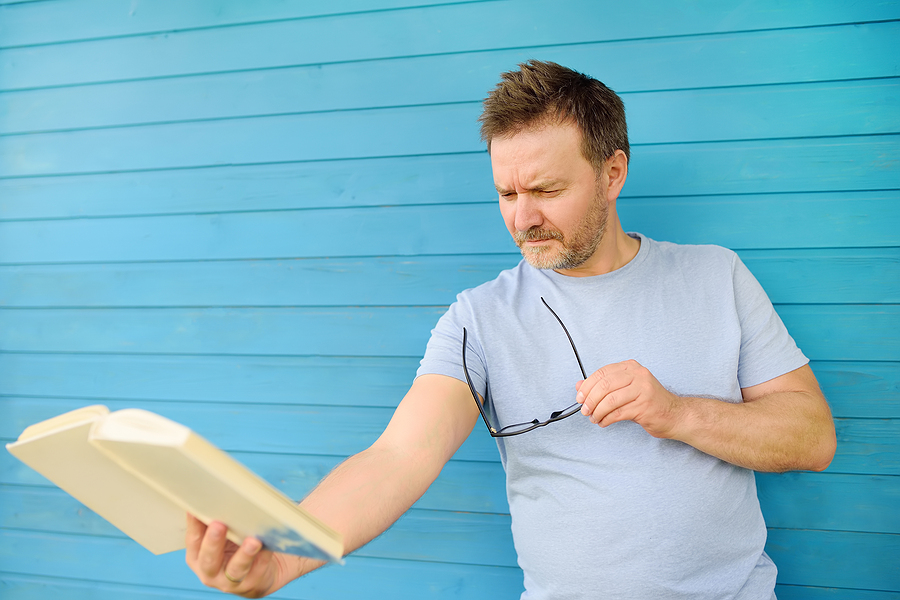 Eyhance™ Monofocal IOL
The new Eyhance™ IOL is a monofocal lens with a larger depth of focus than other monofocal lenses due to its new, unique shape. This enables many patients with Eyhance™ lenses to not only see clearly without glasses at a distance, but also at an intermediate range, such as a computer or television.
enVista® Monofocal IOL
enVista (hydrophobic acrylic intraocular lens) is a premium monofocal intraocular lens (IOL) that delivers excellent visual acuity, consistent performance, and exceptional patient outcomes without glistening.
Clareon® Monofocal IOL
The Clareon Aspheric Hydrophobic Acrylic IOL and Clareon Toric Aspheric Hydrophobic Acrylic IOL are plastic lenses used to improve distance vision by replacing a cloudy natural eye lens (cataract).
Crystalens® Accommodating IOL
The Crystalens® IOL replaces the eye's natural lens, regardless of whether it has become cataractous, presbyopia has developed, or the individual has elected to have a clear lens exchange. The Crystalens® IOL imitates the eye's natural focusing ability by moving forward in the eye to focus on near objects and back to focus on far objects.
Tecnis Symfony® Multifocal IOL
TECNIS Symfony™ extended-depth-of-focus IOLs not only help correct presbyopia as part of cataract surgery, but they also offer high-quality, continuous vision so you can see life in a smooth way. Patients with and without astigmatism can use these lenses to get the full range of clarity they offer, and it may reduce on how often they need to wear glasses.
AcrySof® Clareon IQ PanOptix® Trifocal IOL
During cataract surgery, the AcrySof IQ PanOptix IOL can correct a patient's far, intermediate, and close vision, as well as their astigmatism with the toric version.

AcrySof® Clareon IQ Vivity™ Extended Vision IOL
The AcrySof® IQ Vivity™ Lens lets you see clearly from a distance and at arm's length. It also lets you see well up close, so you can enjoy more of the little things that make your day great.

TECNIS Synergy™ Extended Vision IOL
The Synergy™ IOL gives patients the widest range of vision of any premium lens, including the trifocal IOL, at all distances: close up, far away, and in between. The Synergy lens gives patients the best near vision and improves sharpness compared to other premium IOLs.

Learn More about IOLs
CONTACT THE LASER VISION CORRECTION CENTER OF NEW JERSEY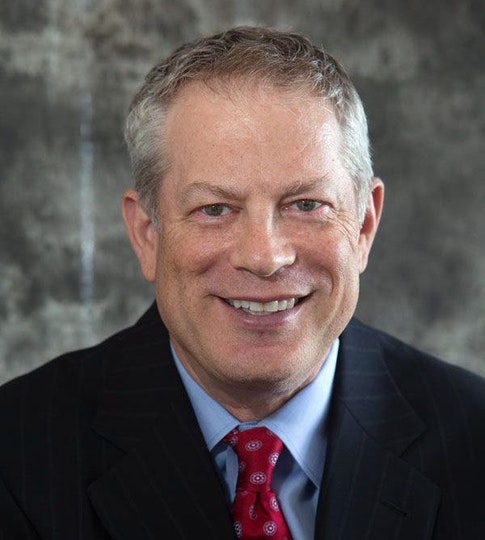 If you want to achieve a better level of focus, Dr. Kenneth S. Miller can help.
Dr. Miller has been serving Northern New Jersey for over 40 years and offers decades of valuable experience to every patient. He and all patients can work together to establish which intraocular lens is best and evaluate lens implant options so you can make an informed decision regarding your vision.
Request a consultation online to discover more about your lens implant choices. Call The Laser Vision Correction Center of New Jersey.
Call Us Today
"I recently had cataract surgery performed by Dr. Ken Miller. From pre-surgery to post-op, it was as smooth as could be. I cannot give enough in the way of accolades to Laser Vision Correction Center, as they deserve every bit of it. They rate 10 out of 10 as per my experience! Thank you, Dr. Ken and staff!!!
"Pat Jeffreys - 5 Star Google Review - 2021"