Laser Vision Correction in New Jersey
The Laser Vision Correction Center of New Jersey is a premier facility in specializing in all the latest vision correction procedures and technologies. Lasers have revolutionized the field of refractive eye surgery.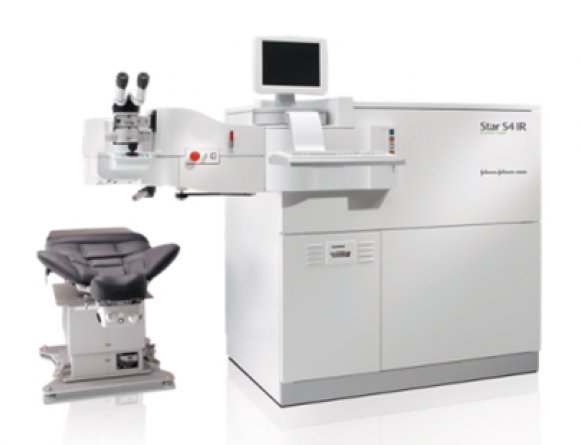 Laser Vision Correction Technology:VISX CustomVue™
The Laser Vision Correction Center of New Jersey is pleased to use VISX's CustomVue wavefront capable laser system, which was developed by the pioneer in excimer laser technology. The FDA-approved VISX laser scans your eyes and creates a customized, three-dimensional "WavePrint" map of your visual system using wavefront mapping technology. When this data is programmed into the excimer laser for customized LASIK, it results in increased night vision and contrast sensitivity.
Patients can benefit from the VISX system in different ways. During laser vision correction surgery, the Star S4 laser's "ActiveTrak" system provides synchronous three-dimensional tracking of your eye movement for flawlessly accurate laser placement. VISX CustomVue creates the smoothest corneal ablations of any existing device, allowing patients to recover faster and see better after surgery. Finally, VISX has variable spot scanning, which allows for a blend zone, which increases the ablation zone by 51% to an 8mm diameter. This improves the safety of the laser vision correction operation without increasing the ablation depth. The VISX Star S4 is the best laser available because of these features.
The "Prevue Lens," which is used by the Laser Vision Correction Center of New Jersey, allows patients to witness the benefits of the VISX wavescan correction before surgery by placing a lens in front of the eye. Before the laser vision correction procedure, patients can view the advantages of their "individual best" eyesight. If you live in the New Jersey region and are considering laser vision correction, please contact us immediately to learn more about what life might be like without corrective glasses.